Campus Head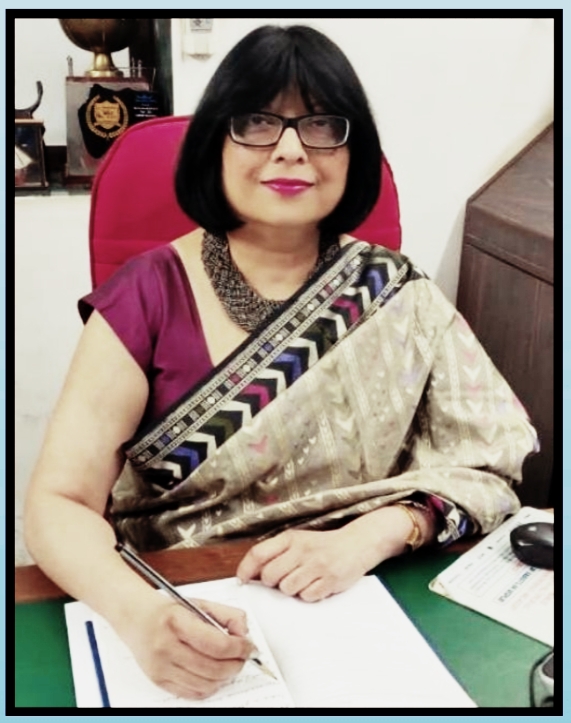 Dr. (Mrs.) Veena Shrivastava,
Ph.D [ English ] , LL.B , MA [ English ] , MA [ Psychology ] , B.Ed , Diploma in German Language
---
Dr. Veena Anand Shrivastava is the Campus Head of Gopi Birla Memorial School & Birla Open Minds International School, Walkeshwar , Mumbai. She has an experience of more than 36 years in academics ,administration, leadership, planning, recruitment of staff and staff welfare that includes 20 years of being a Principal in reputed schools and 16 years of teaching experience from Pre-Nursery to XII in IGCSE, ICSE, CBSE and HSC syllabus along with 1 year of lectureship at Degree College.
Dr. Shrivastava has been the Principal in schools like Billabong High International School, Panbai International School, Kohinoor International School, Army Public School, Mumbai and Boys' Town Public School, Nashik. Before that, she was associated with various schools like Barnes School,Devlali, St. Georges College ,Agra, Army School ,Agra and St. Mary's Convent ,Kanpur. She also got the ICSE affiliation done for  Kohinoor International School and IGCSE affiliation for Panbai International School, Mumbai. She also started  HSC Junior College in Boys Town Public School and helped in setting up and starting Brahma Valley School in Nashik contributing to the educational sphere. She was a visiting faculty in Kohinoor College of Para-medical sciences for communication skills.She has also been an ex-member of the Academic Council of Yashwantrao Chavan Maharashtra Open University .She is Associate Member of The Film Writers' Association.
Dr. Veena is a creative writer and a poetess in both English and Hindi languages.Dr. Veena Shrivastava is an honorary member of 'All India Poetess Association' having released her own poetry collection 'Kshanbhangur'.She was also the Vice President of 'Sahitya Sarita Hindi Manch', Nashik.
She is composer of the school Anthem of 'Boys' Town Public School & Junior College' Nashik and 'Birla Open Minds International School , Mumbai. She is the translator of Robin Sharma's best seller 'Who Will Cry When You Die' from English to Hindi published by Jaico Publishing House named as 'Kaun Royega Apki Mrityu Par' and Ryuho Okawa's best seller' The laws of the Sun' named as ' Surya ke niyam '.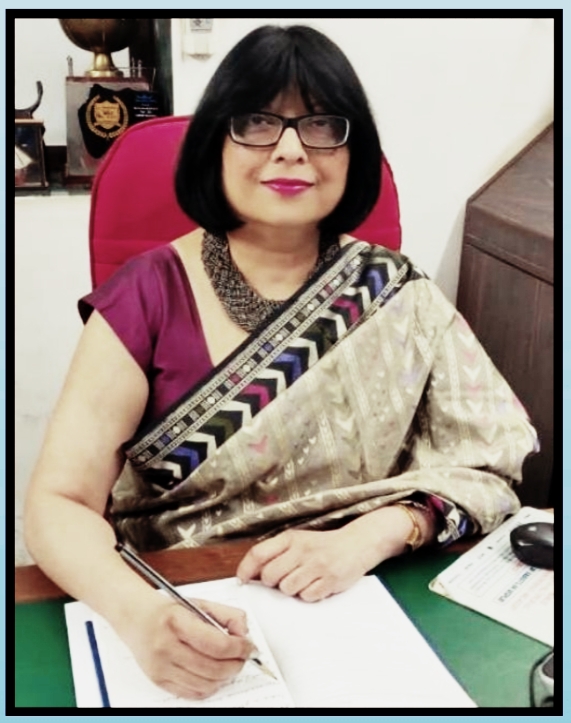 Dr. (Mrs.) Veena Shrivastava,
Ph.D [ English ] , LL.B , MA [ English ] , MA [ Psychology ] , B.Ed , Diploma in German Language
---
A strong education system is the backbone of any nation. As literacy brings awareness, which leads towards objectivity and turns into setting targets and finally achieving goals which are not only related to personal achievements but which are also for the benefit of society. All schools should strive hard to provide the  kind of education which will prepare the students to create a world of positivity , peace, prosperity and progress. The present generation has to be prepared to be well equipped to be a part of this competitive world by learning and excelling in their fields .They have to be competent to take care of the crises of poverty,  corruption,  terrorism  and also the exploitation of the weaker and underprivileged section of society and learn to be above the discrimination of religion, caste , creed and gender.I believe that no syllabus can prepare a child as perfect human being but only  by creating the right awareness such aims can be achieved which is a herculine task.The future of any country depends upon the right kind of education provided to them so that finally they emerge as winners!!