Gopi Birla Memorial School Team
---
Mr.Yashovardhan Birla : Chairman &
Mr Yashovardhan Birla, the dynamic businessman, is at the helm of the Yash Birla Group. He is a true educationalist who is striving hard to provide quality education for the future of our country. Yash Birla Group has diversified their interest in industries like steel pipes, iron castings, education, lifestyle, infotech, publication and travel.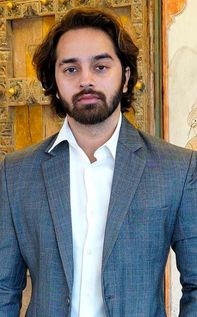 Mr. Nirvaan Birla : Managing Director
Nirvaan Birla is all set to grow Birla openminds as the Managing Director. His belief of being positive, humble and his enthusiasm to do something different will push everyone at Birla openminds to go that extra mile and fulfil commitments.
Nirvaan has completed his Masters in Management from University of Westminster, London and graduated from Mumbai University where he studied Bachelor of Commerce (Management Studies) and scored a (Grade A).
Veena Shrivastava Campus Head
Dr. Veena Anand Shrivastava is the Campus Head of Gopi Birla Memorial School & Birla Open Minds International School, Walkeshwar , Mumbai. She has an experience of more than 36 years in academics ,administration, leadership, planning, recruitment of staff and staff welfare that includes 20 years of being a Principal in reputed schools and 16 years of teaching experience from Pre-Nursery to XII in IGCSE, ICSE, CBSE and HSC syllabus along with 1 year of lectureship at Degree College.